In the south of Morocco is Agadir, a small port town with a kilometer-long beach promenade and numerous small cafes and restaurants. Since the city was completely destroyed 50 years ago, nearly all the buildings are young and modern.
Stay with us
Our small Surf Hotel in Agadir is just 5 minutes from the beach. Here you can dive into the Moroccan way of life and at the same time quickly reach all major points of the city!
You will be staying in one of the 20 rooms and you can relaxed in the hotel's loft bar. Small highlight of the house are the numerous terraces leading to a typical Agadir backyard.
Discover Morocco Agadir
Whether day or night, Agadir is the perfect place to learn more about the Moroccan city life or to discover Agadir´s busy nightlife. After you've spent the entire day in the Moroccan waves, you can enjoy the beautiful sunsets on our terrace or go out and enjoy Agadir´s nightlife.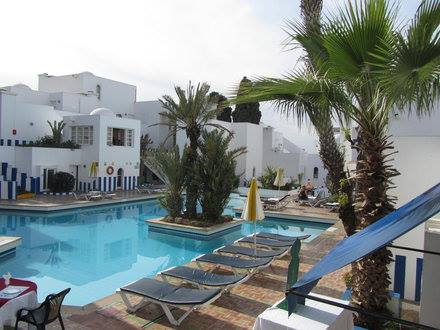 Season Guide
| | Swell | Air Temp | Sea temp | Wetsuits |
| --- | --- | --- | --- | --- |
| Sept - Nov | 4 - 8 ft | 25°C - 30°C | 18°C - 21°C | shorts/shortie |
| Dec- Feb | 4 - 15 ft | 18°C - 26°C | 16°C - 18°C | 3/2 full suit |
| Mar - May | 4 - 6 ft | 20°C - 30°C | 18°C - 20°C | 3/2 full - short arm 3/2 |
| Jun - Aug | 2- 4 ft | 25°C - 30°C | 21°C + | Shorts / vest |