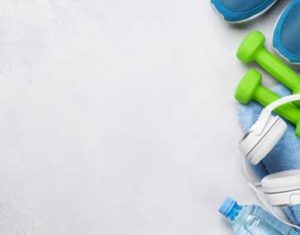 Of course your personal surf warm up should start earlier then on the beach. If you would like to get a real surfer start your preparation already at home your fitness will be required in the line up…. Otherwise you will hang more on your surfboard then surfing the waves.
Here are five easy tipps to get ready for your next wave in your daily life:
1) Swim, swim and swim…
Go regular to swim is the best methode to get ready for your next surf adventure. The movement between paddeln and swimming is very similar and use the same muscles. In addition you need a lot of cardio which is required for surfing as well.
2) Practice, practice and practice…
yes practice on a dry place for stability and balance. To get your next good wave you, there are many good exercises to do to improve your balance and stability.
3) Run, run and run…
Go jogging is not only perfect for your cardio, it´s also perfect after a long day at work or uni. At least fresh air and nature in your nose, when there aren´t any waves to see.
4) Breath, breath and breath…
Everybody is familiar with. When we´re excited, we forget to breath regular. But to have a constant breath is so important. To breath deeply will help you get through the line up and have so much more and long fun in the waves. A long breath can even safe your life, if a big set is coming in.
5) Yoga, yoga, yoga…
Yoga has a lot of positive effect to surfing. Yoga gives you strength, flexibility and helps to improve your balance. All three things are more than important for surfing. The breathing techniques at you yoga can help you to release stress and relax more in the line up. Forget your daily life for a little moment and check out our article about the best 5 poses of Yoga for surfers and practice it where you are right now.
… All in all it´s of course important: To travel as much as you can 🙂 Before your surfing holiday is after your surfing holiday! Constant watersport and waveriding is the best opportunity to be fit for your next waves!